All images, descriptions, specifications and advertising on our website are for the sole purpose of giving an approximate description of the goods.
For more information, please refer to our Terms & Conditions.
Flowers, Hampers Baskets & Lovely Little Extras for that all-important wow moment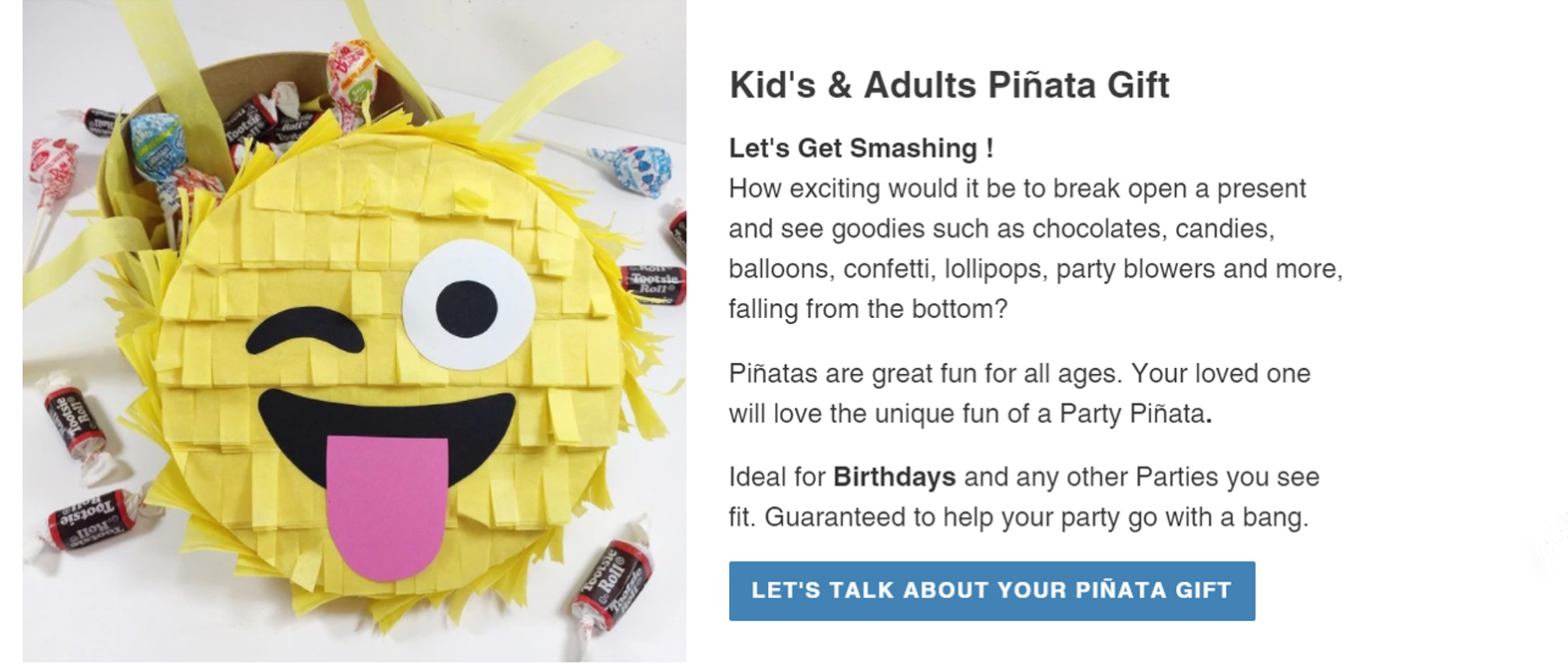 Our Bestsellers
Please note that delivery is not included in the price of the flowers. Select your town or village to calculate your delivery cost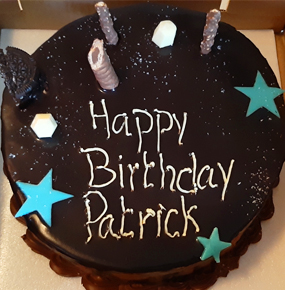 GIFT002
Choose - Opera, Cheese Cake, Moelleux au chocolat or Foret Noire.
Please order at least 1 day before delivery date.
GIFT002 - Rs 1200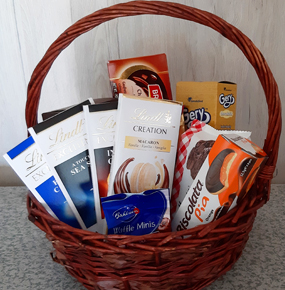 HB001
7 Chocolat Bars & 7 Chocolat Biscuits
A mix of chocolate cookies, truffles and pralines to mints, chocolate nuts and everything in between.
HB001 - Rs 4000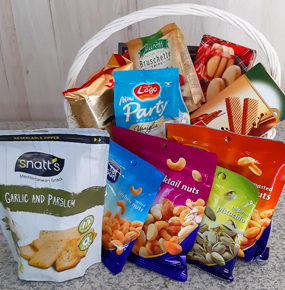 Sweet & Savoury Hamper
Basket Includes: 7 Mixed Biscuits (Wafers, mixed cookies, shortbread)
7 Packs of savoury snacks (Pistachio, Cashewnuts, peanuts, chips)
HB004 - Rs 3500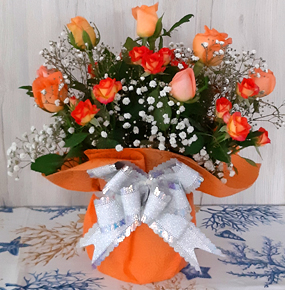 EBG007
12 Orange Roses and Gypsophila Wrapped with a bow tie
EBG007 - RS 1200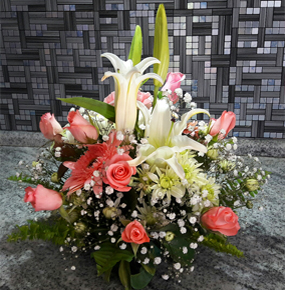 EBG020
with pink roses, pink gerberas and white lilies
EBG020 - Rs 1500
Send Flowers for Every Occasion
Choose Edwige Boutique Florist for flowers delivered in Mauritius
Trust Edwige Boutique as your local florist in Mauritius for high-quality flower arrangements like cheerful birthday flowers for your friends and family, Festive Christmas flowers or stunning Love and Romance flowers.

Have your flowers and selected gifts delivered everyday anywhere in Mauritius within 4 hours. You can broswer all our flower arrangements and order online anytime.

We recognise that substitutions may be necessay. If we run out of a particular flower/brand of Gift item, we may substitute with another flower or best available branded gift item of equal value or greater value to ensure timely delivery.